The Ballard Chiropractic Clinic Team
Massage Therapists
 
Gisela D. Mendoza Sanchez, LMT 
Gisela graduated in 2015 after completing a 750 hour professional licensing program in massage therapy at Discovery Point School of Massage – Seattle, WA.  She specializes in deep tissue, Swedish massage, myofascial release, prenatal, lymphatic, sports massage, hot stone and cupping.  She has also completed instruction and is certified in infant massage.  She is skilled in bilingual communications and an avid boat enthusiast.  All therapists are trained to help with those who have suffered injury as well for those who just want a relaxation type massage.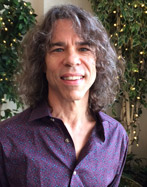 Steven Boylan, LMT  
In 2009, Steven completed the 750 hour professional massage schooling program at Cortiva Institute in Seattle, Washington.  Personalized Massage Therapy designed by Steven helps to relax and rejuvenate the mind, body and spirit. He is recognized for his ability to make clients feel comfortable and at ease during their sessions. His experience has catered to professional athletes, dancers, senior citizens, mothers recovering from childbirth, arthritis sufferers and injury rehabilitation. Techniques include Swedish massage, deep tissue, trigger point therapy, myofascial releasing, neuromuscular reeducation, sports massage, clinical massage, range of motion, hot stone and cupping therapies.

Acupuncture Providers
Jianfeng Yang, L.Ac., M.Ac., OMD: (206) 782-2126
Jianfeng Yang, L.Ac., M.Ac., OMD is a highly educated physician, researcher and professor of TCM. He was educated at Chengdu University of Traditional Chinese Medicine in China and began his practice in 1970. He taught acupuncture and TCM at Chengdu University for 16 years and came to Washington as an instructor and practitioner for NIAOM in 1992. He has been recognized globally and is considered an expert in Chinese Medicine. Jianfeng Yang has compassion and the skill to be especially effective in treating patients who suffer from auto accident and sports injuries, acute and chronic pain of muscles and joints, post-surgical syndromes, neuromuscular and digestive disorders, mental depression and stress, addictions, allergies and kidney disorders. http://www.aomcseattle.com/index.html

Guojun Duan L.Ac., M.Ac., OMD: (206) 782-2126
Guojun Duan L.Ac., M.Ac., OMD has eight years of full-time training in Traditional Chinese Medicine and Western Medicine at Chengdu and Heilongjiang University of TCM, the two most prestigious universities in China. She started her practice as a physician in China in 1991 and served as a university educator on the subjects of acupuncture, moxibustion, neurology, and Chinese therapeutic massage. She has also written numerous articles and books on TCM and Acupuncture. Guojun Duan is a warm, personal and gifted physician specializing in the treatment of neuromuscular and gynecological disorders. http://www.aomcseattle.com/index.html
We would love to meet you! Contact us today to get started!

---
Ballard Chiropractic Clinic Team | (206) 782-8500