What to Expect at Ballard Chiropractic Clinic

Your First Visit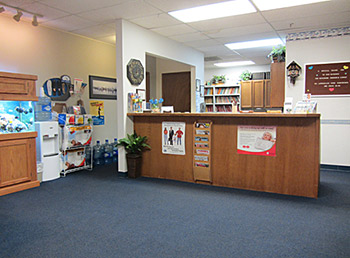 Upon entering Ballard Chiropractic Clinic, you will be greeted and provided an entrance form to complete that shouldn't take more than 5-minutes or so. If you have any insurance coverage, we will ask for your card to photo copy and place in your file. Benefits will be verified most of the time during this visit, if not, by the next day. Additional forms will need to be completed for automobile or work related injuries – some may be brought home to be completed.
Next, you will see Dr. Wechselberger in consultation where you both will discuss all aspects of your current condition. Dr. Eric will explain his methods of care and any other treatment he believes can be effective for you. If chiropractic care is decided to be appropriate for your condition, he will perform an examination that can isolate the extent of the problem. On occasion, x-rays will be taken following the exam helping complete the gathering of information process on areas of concern. He will go over the findings with you once they are processed and developed.
Your First Chiropractic Adjustment
Spinal manipulation/adjustment will then take place helping to restore joint function and reduce any pain symptoms. Sometimes intersegemental traction is utilized to help loosen your spinal column prior to your adjustment. The use of ice or moist heat packs for several minutes can also be effective in reducing guarding or spasmed muscles making your initial treatment less difficult. Dr. Eric will guide you in how to avoid aggravating your condition during the healing phase and walk you out to the front desk.
A "Fee Slip" showing the costs of services rendered and any follow-up visit will be given to you. If you have any co-payment under you insurance policy, we ask that you pay it before leaving. The average initial visit is approximately 30-minutes. Double this time for car or work injuries.
A Typical Office Visit
---
Ballard Chiropractic Clinic | (206) 782-8500